About me
A TV Presenter and  antiques, post-war collectables and vintage fashion expert, I have a vast knowledge of the antiques and collectables industry as a whole.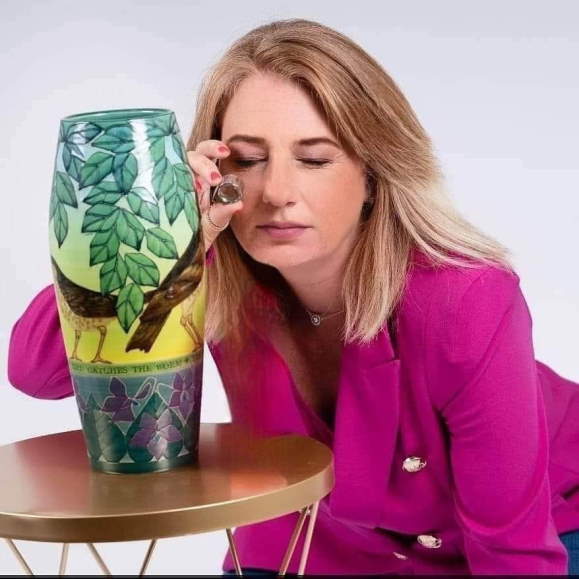 Tracy is both enthusiastic and passionate about the industry and is very different to the stereotyped suited expert that we all associate with the industry. Tracy is trendy and fashion conscious often referred to as a breath of fresh air as she encourages people to love antiques and collectables as much as she does.
Currently the Specialist offscreen valuer on BBC's The Bidding Room, Tracy is well known for her onscreen appearances on numerous television shows  including being a regular for four years on ITV's This Morning as their resident Collectables expert. Tracy has also appearing on the Paul O Grady Show, The One Show, Sunday Brunch, Market Kitchen, BBC Breakfast and BBC World News.
She worked for 10 years both on and off screen for BBC's Flog it! programme and was also the resident expert on ITV's Storage Hoarders.
More recently she has contributed to Channel 5's 'Grace Kelly the Missing Millions' as a fashion expert and also features as the vintage toy expert on BBC's Teach 'History 'Changes within living Memory' to educate young KS1 children on toys from the past.
 Aside from television Tracy is a confident public speaker conducting talks onboard Cruise ships as well as around the UK to various clubs and corporations.
She often appears on the radio and has held regular slots on BBC Radio London and BBC Radio Wales.
A prolific author having published 9 books, Tracy is also a journalist and columnist having written for both National Newspapers and Specialist magazines.
Having a vast knowledge of many antique and collectable subjects, which include 20th Century interiors, ceramics, glass, toys, vintage fashion, shoes and handbags. Tracy explains that the joy for her 20th-21st century collectables, is that there is a lot more to discuss than you might expect and she is uniquely placed to do so.
Her passion for collecting has paved the way for a successful career, and is well known in the Industry by fellow experts, auctioneers, dealers and collectors.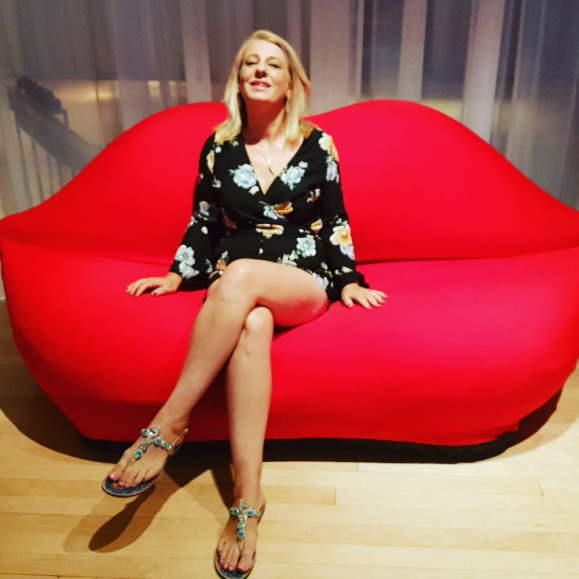 Television Collectables TV Presenter and Expert.
BBC's The Bidding Room valuation specialist
Vintage Toys - BBC Teach for KS1 children
Grace Kelly's Missing Millions - Channel 5
Good Morning Britain
ITV's This Morning Antiques & Collectables Expert (2011 to date 2015)
BBC Flog it – (2009 to date 2019)
ITV's Storage Hoarders
Channel 4 Sunday Brunch
UKFood Market Kitchen presented by Penny Smith
ITV Secret Dealers
BBC The One Show
Live Slot on Paul O Grady Show on retro collectables
Expert on BBC's prime time 20th Century Roadshow with Alan Titchmarsh
Live slots on BBC Breakfast and BBC Worldwide
Appearance on UK Style's Gutted with Mark Durdan Smith
Books:
Collectable Names and Designs in Women's Handbags (2021)
Collectable Names and Designs in Women's Shoes (2018)
The Bare  Essentials – History of Lingerie (2015)
High Heel Heaven Published by Rylands, Peter and Small (2013)
The Perfect Little Black Dress Published by Cico Books (2012)
Collectable Names in Women's Fashion Past and Present published by Pen and Sword. (2011)
Christmas Collectables, Published by Pen and Sword (2009)
The Greatest Collecting Tips in the World, (2008)
Media Campaigns
Fashion Campaign for Big Yellow Storage
London 2012 Olympic Pin Trading Coca-Cola
Gum Tree representative on various campaigns
Radio Appearances
Regular slot on BBC London's Sunday Breakfast show
Regularly on Radio Five Live
Regular contributor on Solar Radio
Regular contributor on Southend Radio
BBC London 'Robert Elms' and 'Vanessa Feltz' show.
BBC Southern Counties – Expert Hour
BBC Manchester, BBC Bristol, BBC Coventry, BBC Cornwall, MANX Radio, BBC Shrophire, BBC Cumbria, BBC Sheffield and BBC Radio Kent.
Radio Southend, BBC Leeds, BBC Sussex and Surrey, BBC Wales
Publications and National Newspapers
The Sun newspaper
Feature writing for Sunday Express Newspaper
Have written for and featured in the UK celebrity magazine Grazia as fashion expert
Daily Express Features
Daily Express magazine Feature
Featured in Scotland on Sunday Newspaper
Featured in The Guardian newspaper.
Featured in loads of local press and specialist magazines.
Sunday Telegraph
Public Speaking, Workshops and Open Days
Given many lectures on Cruise ships including the Saga Rose and P&O Aurora, Artemis, Venturer and Arcadia, Fred Olsen and Page and Moy.
Also was one of the resident experts alongside Henry Sandon on a specialist antiques cruise onboard Artemis.
Give lectures on all things collectable from fashion to ceramics around the country.
Collectables Writer and Columnist
National Publications include Grazia magazine, online Magazine ARC, Collect It!, Antiques & Collectables, Pottery and Porcelain Magazine, Doll Magazine and Teddy Bear Scene, Teddy Bear Annual and Australian Publication Antiques for Profit and Pleasure as well as the USA publication The Liberty Street Letter.. Has also written for numerous websites, including the leading collecting information site World Collectors Net (www.worldcollectorsnet.com) and DecoGirl (www.decogirl.co.uk)
Using her extensive knowledge of the antiques and collectables industry to write in-depth, informative articles
Must-read features on 20th Century collectables and designers
Liaising with fellow experts, manufacturers and dealers
Leading the collectables market by spotting trends before they happen